Education Programme
l Beginning
In 1998, KCC Vice-Chairman Bernard Lau Chi Wai, together with Chinese University of Hong Kong's President Arthur Li Kwok Cheung, and Prof. Kwok Siu Tong discussed and planned this progamme, New-century Administration and Management Training Program1, (the programme was later renamed as KCC Elite Development Programme for the New Century in 2015) at a lunch meeting. It was decided the programme content design by the Chinese University, while the Kowloon Chamber of Commerce support the funding.
l Objective
In the early years after Hong Kong returned to China, many people from Mainland China and Hong Kong have little knowledge on each other, especially those students from universities. Therefore, this programme was designed with this purpose of creating a platform for them to better understand each other culture, society background and ideology, etc.
l Programme Content
"Diversity and in-depth" Training: academic exchanges, talks, seminars, cultural shows and visits.Through cultural contacts and study discussion, students could learn business psychology, different cultural management knowledge and experience in different business settings, such that they have better development and career path upon graduation.
l Look Back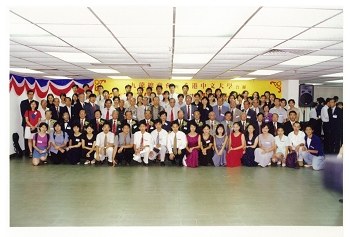 - In 1998, 19 colleges and universities from Mainland China, together with 98 elite students, came to Hong Kong to have study and cultural exchange with 69 students from Chinese University of Hong Kong. A platform has created for both university students to learn each other different society background, culture and ideology.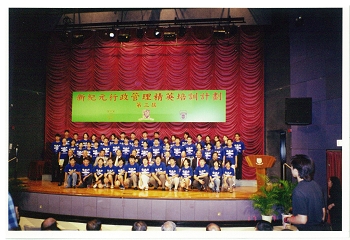 - In 2000, for the first time, the programme invited universities from Taiwan for participation. Two universities accepted the invitation and 10 students from Taiwan participated the programme, which strengthen the cross-straits cultural exchange, a new chapter for the programme.
- Between 2004 and 2005, in respond of implementation of Pearl Delta Integration and CEPA (Closer Economic Partnership Arrangement), our programme add in elements of visiting Mainland China and invited the students from Macau to participate. For the first week, students spent time at Guangzhou, while the rest of time in Hong Kong. Students had a better understanding of the Pearl Delta region development, and strengthen the integration of cross-straits cultural exchange.
- In 2006, effective communication and exchange had been facilitated when participants had discussion under theme of "Protection and Management of Cultural Heritage along with Economic Development". New element of visiting Macau had been added into the programme, to enhance the students' knowledge on cultural heritage.
- In 2008, Shanghai had a rapid development with investment of more than 100,000 businessmen from Taiwan and Hong Kong. In order for the students to better understanding the rapid growth of economy, the programme was conducted in Shanghai. In the celebration of 10th anniversary of the programme, students from previous batches setup "Elite Club for the New Century, to carry on the spirit of the programme.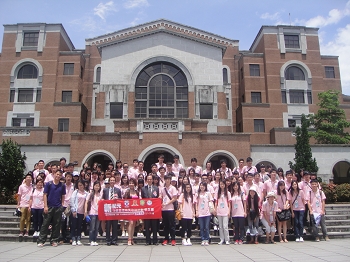 - In 2012, for the first time, the programme was conducted on Kinmen, Taiwan. Besides that, opening ceremony was at Xiamen University and bus tour along Huan Dao Lu and Marathon Lu. After that, students got to experienced a fulfilling culture trip at Gaohsiung, Taichung, Yilan and Taipei.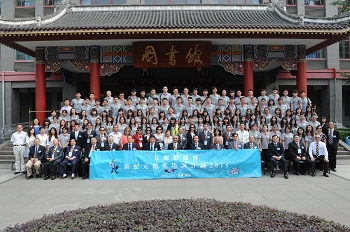 - In 2015, China announced the "New Silk Road Economic Belt" and "21st-Century Maritime Silk Road", a belt to connect Asian Economic Zone with European Economic Zone. In respond to this economic policy, the programme bring the students to central city for China's Western Campaign, Chengdu, to understand and find out more about the economic impact of Western Campaign and One Belt One Road on Greater China. In order to build reputation for the chamber, the programme was renamed as "KCC Elite Development Programme for the New Century".
l Achievements
- The programme has been well supported by the China Ministry of Education, Hong Kong and Macao Affairs Office of the State Council, Liaison Office of the Central People's Government in Hong Kong, also well received and recognized by many educational institutions, commercial enterprises and the society.
- Since 1998, more than 2,252 students completed the programme. These graduate elites have formed students societies, "Mainland KCC Elite Society", "Hong Kong Macau KCC Elite Society", and "Taiwan KCC Elite Society" as well.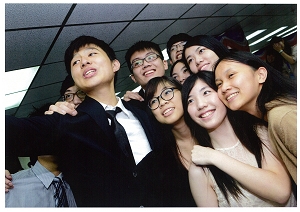 Reference:
1 九龍總商會會刊編輯委員會. (2000). 九龍總商會建會六十周年特刊 (pp16). Hong Kong: 開益印刷出版有限公司.
Updated by KCC Archives on March 17th, 2017